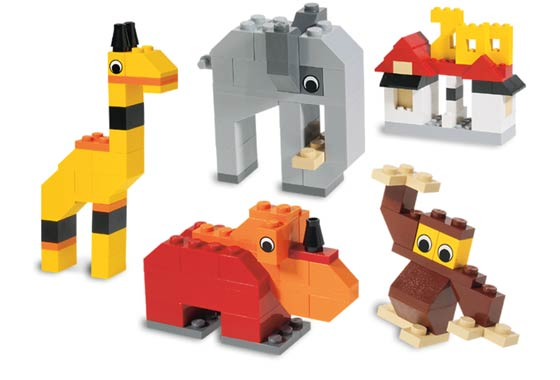 A Note From Mrs. Phillips
Stay healthy!!  Starting this week off, we have much sickness going around our classroom and the school.  Get plenty of rest, lots of fluids, and eat healthy!  I don't like seeing our little ones not feeling well.
In class this week…
Religion: In religion this week, the class will learn about the names of Jesus.
Reading: The class will work on small reading comprehension studies this week.  We will not begin a new novel for a few weeks to give the class a break and to work on a several other reading strategies in small groups.
Language Arts:   The students will finish up nouns this week with possessive nouns.  We will test on Friday.  Due to the number of absent children this week, we will NOT have a spelling list and concentrate on finishing nouns instead.  The class will also continue their creative writing piece based on snow using our LEGO sets!
Math:  We will continue multiplication this week and end this concept on Friday.  The children need to continue to study and work on their packets for homework even though we are moving on.  I will continue to test for mastery of each fact until everyone has passed.  I cannot stress enough how important it is to study daily your math facts!
Science: We will begin an extensive unit on living things.  This unit will continue throughout the rest of the year and we will look at life cycles, inherited and environmental traits, survival adaptations, habitats, and fossils.  The class will begin with life cycles and how they are the same and different in various plants and animals.
Social Studies:  The class will began a small unit on our local South Carolina government this week.  We will look at the branches of government and who our local law makers are.  The students are completing a study guide in class that will be sent home when finished to use for the test.  The test date is TBD depending on our absences.
Reminders:
Monday, January 14th- 2:00 dismissal
Friday, January 18th- In-Service Day (Enrichment Day for those who enroll)
Monday, January 21st- NO SCHOOL
Tuesday, January 22nd- Report Cards issued
Sunday, January 27th – Friday, February 1st- Catholic School's Week! (more details to follow)
https://stpeterscatholicschool.org/wp-content/uploads/2020/01/Horizontal-Logo-with-Basilica-Line-scaled.jpg
0
0
Marie Phillips
https://stpeterscatholicschool.org/wp-content/uploads/2020/01/Horizontal-Logo-with-Basilica-Line-scaled.jpg
Marie Phillips
2019-01-14 09:03:11
2019-01-14 09:03:11
January 14th - 18th