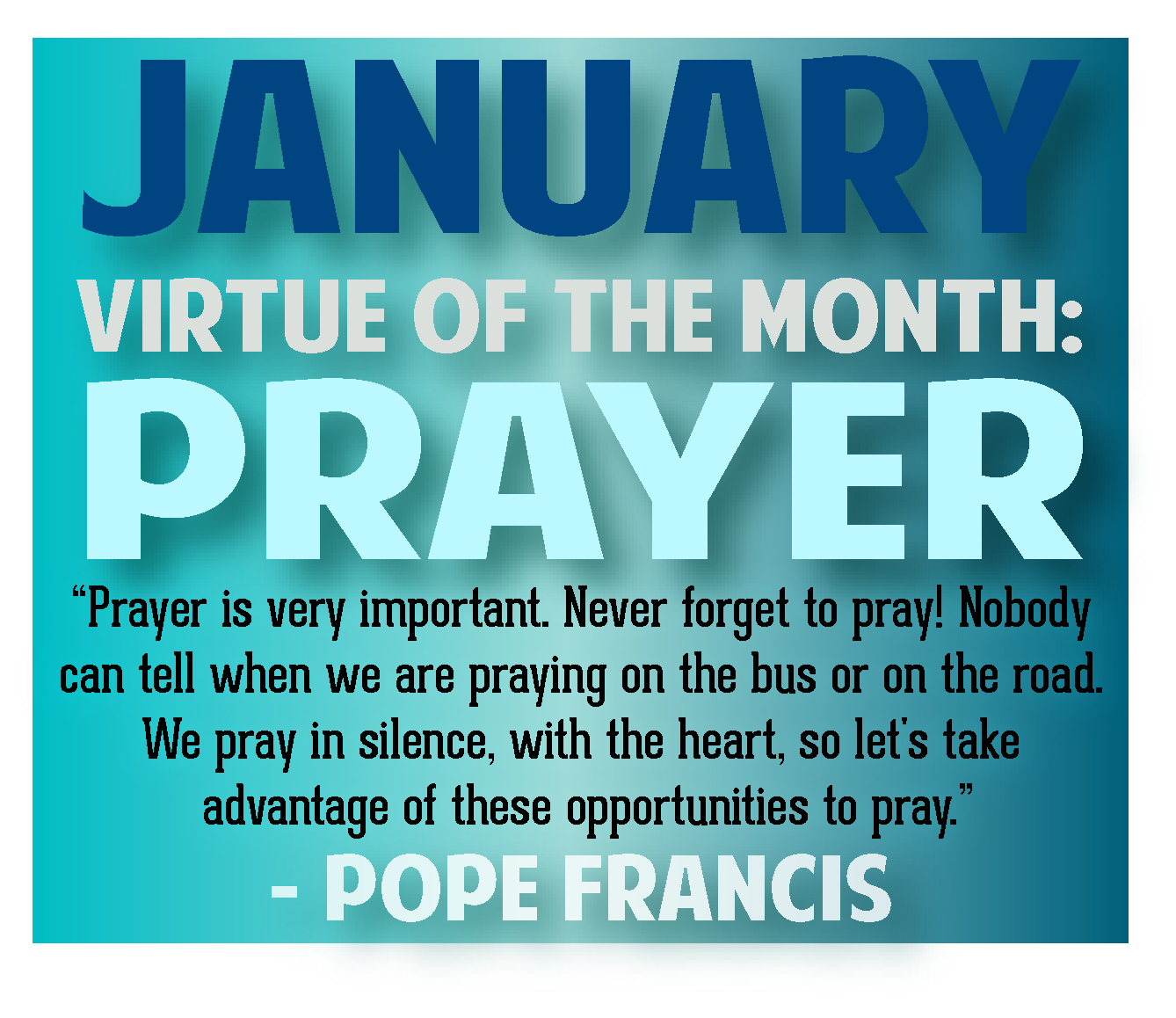 A Note from Mrs. Ronald
I hope  you all enjoyed the long weekend! This Tuesday, January 22, report cards will be sent home in the Tuesday folder. Please review these with your child and discuss plans for his or her continued success. I am including 2 copies of the report card. Please sign and return the yellow copy in the envelope provided. The white copy is for your records. Have a wonderful week!
This Week in Class
Religion
This week we will continue to explore the Beatitudes. Students will put each Beatitude into language that is meaningful to them They will also read the source material for each Beatitude from the Bible and discuss how these continue to be relevant in today's society.
Literature
This week we will continue to learn and write our own poetry. Students will practice creating acrostic, biographical, and cinquain poems as a  part of this week's exploration.
English
This week we are completing our Unit 2 vocabulary with word sort 6. We will use each word with contextual accuracy according to its definition. The spelling test will be Thursday, January 24, 2019; and the vocabulary test will be Friday, January 25, 2019.
Word Sort 6: safe, safety, active, activity, minor, minority, festive, festivity, special, speciality, novel, novelty, loyal, loyalty, humid, humidity, casual, casualty, tranquil, tranquility, sensitive, sensitivity, certain, certainty.
Mathematics
This week we will continue our unit on Fractions. Students will practice finding equivalents for different fractions, as well as learning how to find the Greatest Common Factor (GCF), and how to express fractions in their lowest terms.
For additional practice, please visit
https://www.mathplayground.com/
Social Studies
This week we will continue the history portion of our study of Social Studies. 4th Grade concentrates on the history of America. Our focus this week will be discussing and learning about the geography of the colonies. In particular, students will focus upon the New England Colonies: their government, daily life, trade practices, etc.
Science
This week we will continue our unit on Magnets. Students will explore what makes a magnet, what will and will not be attracted to magnets, magnetic poles, and magnetic fields. Students will also learn the various uses of magnets and how to differentiate between them.
Reminders & Important Dates
January 22      Report Cards go home in the Tuesday folder
January 23    School Mass (Mass Uniform)
January 27-February 1      Catholic Schools Week
https://stpeterscatholicschool.org/wp-content/uploads/2020/01/Horizontal-Logo-with-Basilica-Line-scaled.jpg
0
0
Shannon Ronald
https://stpeterscatholicschool.org/wp-content/uploads/2020/01/Horizontal-Logo-with-Basilica-Line-scaled.jpg
Shannon Ronald
2019-01-22 14:42:16
2019-01-22 14:42:16
January 21-25, 2019