A Note from Mrs. Ronald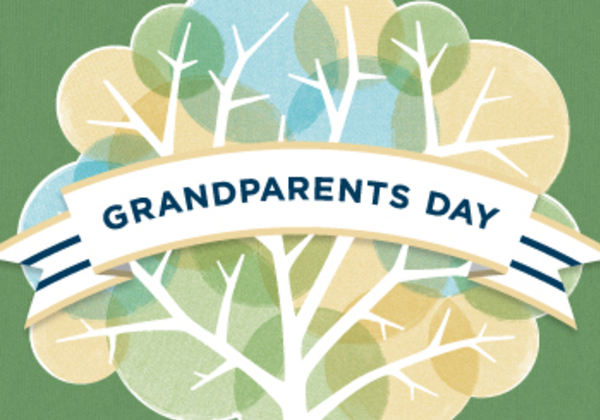 We have so much going on this week! Please read the following information carefully.
This whole week in the St. Peter's Library we are hosting the Scholastic Book Fair! Students are welcome to visit the book fair between the hours of 7:30-4:00 with a parent or guardian.
This Wednesday, October 9, 2019 we have Mass, and it is also picture day! Please make sure that your student is dressed appropriately, and I will do my best to get him or her to smile for the camera.
Also, this Friday, October 11, 2019 is Grandparents Day! I am delighted to host our honored Grandparents from 8:00am until 11:30 am. The fourth grade schedule for Grandparents Day is as follows:
8:00-9:15am: PE at the Conservatory of Dance*
9:30-10:30am: Book Fair in the Library
9:45-10:00am: Photo Booth in the Music Room
10:30-11:20am: Classroom visit with Mrs. Ronald
11:20-11:30am: Preparing to leave
*Please note, we will be walking to the Conservatory of Dance. If your child's grandparent/guest does not wish to join us or is unable to make the trip, please join us in the classroom when we return at 9:15am.
One last thing! If you wish for your child to depart with his or her grandparent, please provide permission vis a written note or communication to me by Thursday morning!
This Week in Class
Religion
This week we will continue our study of the Bible and how it relates to Catholic Social Teaching. We will continue to discuss the life and dignity of the human person as well as Solidarity. Students will delve into the history of the Rosary. We will also practice our prayers for the Rosary, and learn about the different mysteries we ponder as we pray.
Literature
This week in literature we will focus on recognizing and utilizing imagery and domain specific vocabulary. Students will read various passages and determine which words best help to give a sensory impression of the story being told. They will also examine nonfiction passages and select vocabulary, specific to the information being given, that helps the reader to better understand the passage.
English
This week we will continue our writing. Students will practice different methods of writing sentences as well as learning more about Power Writing. In Power Writing, we will continue to develop our sentences and paragraphs using transition words and descriptive language. Students will use the writing process to edit and revise their own work as well as the work of their peers.
Also this week, students will begin their third unit of derivational word sorts. Students will focus on how each word is formed using cursive, spelled and any spelling changes that occur when adding suffixes to the word. 
Word Sort 3
payment, breathless, laziness, powerlessness, replacement, priceless, blindness, flawless, employment, punishment, dizziness, thoughtless, tactless, agreement, friendliness, politeness, fruitless, amusement, government, emptiness, saltiness, colorless, fearlessness, recklessness
Mathematics
Due to necessary lesson extensions, we will continue our Unit 2 studies, which build upon the concepts learned in Unit 1. We will focus on solving word problems with missing addends, figuring out how to find the value for a missing number in subtraction problems, adding three digit numbers, and subtracting two and three digit numbers including the use of regrouping. We will also work to review the concepts learned in Unit 1 to ensure a strong base of understanding for this content.The next test will be Wednesday, October 16, 2019.
Social Studies
Students are currently learning about our region, the southeast! Our test on this region will be on Wednesday, October 16, 2019. Students will need to know the names and locations of each state, the capital of each state, the climate, geographical features, local landmarks, and natural resources within each region. Check your child's interactive notebook for our region mini-booklets. Following this test. Students will begin their study of the Midwest region of the United States.
Students will take a test on each region before we do our cumulative assessment for the entire United States. To help your student learn the names of each state and capital, please take a look at the following video.
Science
This week we will continue our in depth study of the scientific method. Students will take a quiz on making inferences on Wednesday, October 9, 2019. We will then continue our study of the scientific method with how to use inferences to write testable questions known as hypotheses.
Important Dates
October 7-11, 2019 Scholastic Book Fair
October 9, 2019 Picture day
October 11, 2019 Grandparents Day/11:30am dismissal
October 14-15, 2019 Teacher In-service days. No School for students
October 18, 2019 5:30-8pm PTO Movie Night
October 21, 2019 8:30am Living Rosary during Morning Prayer
October 22, 2019 Begin signing up for Conferences in the office
October 25, 2019 5:30pm PTO Halloween Party
November 1, 2019 Parent/Teacher Conferences

https://stpeterscatholicschool.org/wp-content/uploads/2020/01/Horizontal-Logo-with-Basilica-Line-scaled.jpg
0
0
Shannon Ronald
https://stpeterscatholicschool.org/wp-content/uploads/2020/01/Horizontal-Logo-with-Basilica-Line-scaled.jpg
Shannon Ronald
2019-10-08 09:10:45
2019-10-08 09:10:46
October 7-11, 2019